Fidget spinners
so i'm going to explain a fidget spinner so it is a toy that spins so make sure you have a hand. Fidget spinners have been at school for a term.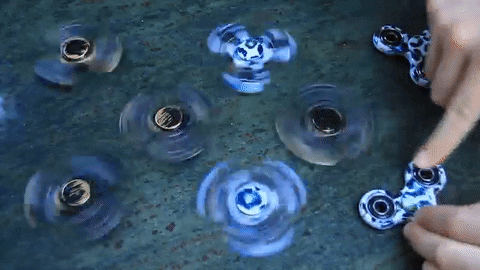 this is a fidget spinner
Why fidget spinners should not be at school.
1. Fidget spinners have same colors so you will not know what one it is.
2. Fidget spinners get stolen by people at school plus bearings because people take them out to let someone then they lie and keep the bearing
3.Fidget spinners will get a lot of attention from other students.
4. Fidget spinners are loud so it stops students from learning.
5. Lots of people will ask to play with it.
So that's why you never fidget spinners to school.
that's all I got today so hope you enjoy it and hard bit was that I need to remember my work because I lost it. Also the easy bit was that i just got right into it. That's it bloggers bye.